From research to industrialization
We offer quality engineering services tailored to your specific needs
Regardless if you are looking to introduce Additive Manufacturing in your business, or if you are an experienced user targeting to improve the robustness, repeatability and throughput of your existing AM application, we are able to add value through our quality engineering services and products.
Our technological know-how is focused on metal-wire DED technology and stems from more than 10 years of state-of-the-art research and development with leading academic institutions and industry partners. This unique expertise means that we can support both customers who are in an exploratory state with feasibility studies, low TRL research projects and demonstrators, as well as customers already having AM in production with high TRL process development. For these experienced customers we can also retrofit process monitoring and control solutions and support in new industrialization projects.
We are also committed to supporting our customers in building a good knowledge foundation in AM through partnership and different training modules, both at customer site and at our training facilities.
For enquires about our engineering services and training programs, please use our contact form or call us on Tel.: +46 (0)70 - 578 40 86
Deposition process development
From an early concept and whole the way to a full-scale demonstrator

Are you curious about metal-wire DED and how it can be of use for you? Besides being able to introduce you to the technology, we are experienced in performing both practical and theoretical pre-studies as well as developing proofs of concepts in order to support your decision making.
Manufacturing is a team effort. Using a single manufacturing technique is rarely optimal. Welding, casting, forming, machining and additive manufacturing should all be used to their strengths in creating your product. Procada will support you in finding the right combination of manufacturing techniques and we will highlight the possibilities that AM brings.

On a more detailed level, is your material prone to hot-cracking, is the deposition rate the most important factor or do you need to fulfill a complex set of requirements? We have the experience in developing process parameters for steels, titanium- and super-alloys as well as a few tricks up our sleeves to ensure that the process runs just right for your application.
You will have access to state-of-the-art metal-wire DED equipment, a fully-equipped materials lab and world leading engineering expertise helping you realizing your ideas from an early concept and whole the way to a full-scale demonstrator.
For further information, please use our contact form or call us on Tel.: +46 (0)70 - 578 40 86
Customized control concepts
Achieving specified material integrity and geometrical tolerances

When robustness and reliability is of essence, we can design systems that are either fault-tolerant or fail-operational to ensure minimal impact on your production. Our customized control solutions ensure that the deposition process is always kept within the predefined process window in order to achieve specified material integrity and geometrical tolerances.
In particular, large scale deformations can be a challenge in AM, especially when the build rate is high. Together with our partners, we can minimize deformations by using optimized process control and thermomechanical simulations. Procada will optimize the paths for minimal impact as well as utilize closed-loop temperature control to minimize the energy input into the part. If that is not enough, dynamic cooling can be used to control the heat accumulation even better.

Superalloys are quite often difficult to weld and difficult to manufacture additively. We take pride in having developed concepts for also depositing these materials with the highest material integrity. Procada have also developed schemes to ensure a sound ferrite-austenite balance in duplex stainless steels. If this sounds interesting to you or if you plan to use another challenging material, we are happy to share our insights and techniques.
For further information, please use our contact form or call us on Tel.: +46 (0)70 - 578 40 86
Equipment specification
Equipment specification optimized for your needs

While metal-wire DED offers the highest flexibility amongst today's AM technologies in terms of viable equipment setup, finding an optimal equipment specification can seem as a daunting task. Procada can support you in designing robust, flexible and cost-efficient solutions optimized for your needs. Whether you are in a concept phase looking to understand the type of equipment you would need, or you are in an industrialization phase looking for detailed equipment specifications and procurement support, we are here to assist you in every step of the way.
For further information, please use our contact form or call us on Tel.: +46 (0)70 - 578 40 86
Monitoring, logging & analysis
A structured way to process development and technology qualification

Monitoring your AM process is essential in order to maintain high quality. Any deviations must be captured, logged and identified. Procada has the solutions for building rugged monitoring systems capable of withstanding the unfriendly environment that is a high energy AM process. Our solutions enable a structured way to process tuning, technology qualification and in-situ monitoring and control. We can also provide you with versatile logging systems that save the data you need and analysis tools to let you retrieve the relevant data for post-process analysis and traceability.
For further information, please use our contact form or call us on Tel.: +46 (0)70 - 578 40 86
System design & requirements
Systematic approach to requirements handling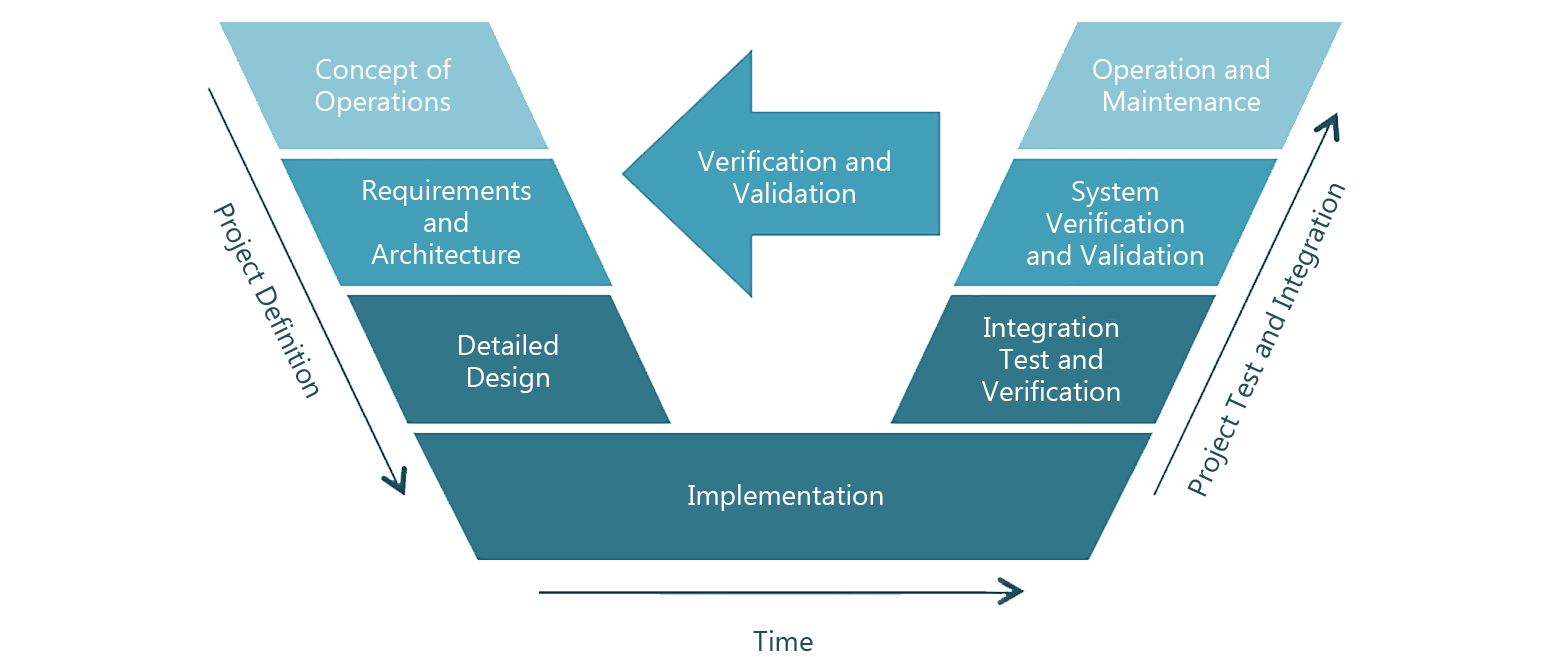 You know your application and we know metal-wire DED. Let us work together in designing the AM system for your application. Based on top-level requirements such as material, required deposition rate, geometry and quality requirements, we can design the right system. We employ systematic approach where requirements are broken down and allocated onto system components.
For further information, please use our contact form or call us on Tel.: +46 (0)70 - 578 40 86
Training services
Tailored training modules that suit diverse needs

Whether you need a primer on metal-wire AM or want to deep-dive into the intricacies of machine learning for AM control, we can help you out. Procada's extensive knowledge is shared through training sessions tailored to your needs. Our personnel are appreciated teachers and presenters in addition to being technically competent. We can also provide training in metal-wire AM operator training, data handling, visualization and analysis, Industry 4.0 and data driven development.
Training of your operating teams can be offered either at your location or within the premises of the Production Technology Center in Trollhättan, Sweden.
For further information, please use our contact form or call us on Tel.: +46 (0)70 - 578 40 86
Research partnership
Your next SME partner in advanced manufacturing research & development

Looking for an SME partner for your next AM research project? Procada might be the right match for you. We have experience from both academic and corporate research projects and will be able to contribute in the fields of automation, process monitoring and control, temperature measurements, machine learning and systems design. If needed, our extensive network of national and international partners will further offer you access to high-tech infrastructure and top expertise in neighboring technical areas, such as material science and thermomechanical simulations. Additionally, we are no strangers to writing applications for national and European research projects and are happy to support you in application writing.
For further information, please use our contact form or call us on Tel.: +46 (0)70 - 578 40 86
Project services
From technology development plans to efficient project execution

Do you need help on-site in your AM insertion project? Or do you need a reviewer for your TRL assessments? Procada can support with this and more. We have experienced team leads and project managers and can handle a multitude of tasks. All the way from writing development plans for your technology to carrying it out. Procada will also be able to support you in customer interactions where technical expertise is required.
For further information, please use our contact form or call us on Tel.: +46 (0)70 - 578 40 86